Introducing Business PBX
Set Up or Upgrade to Hosted PBX and Future Proof Your Phone System. Reduce Costs and Capital Expenditure. Gain Features and Functionality. Improve Business Efficiency.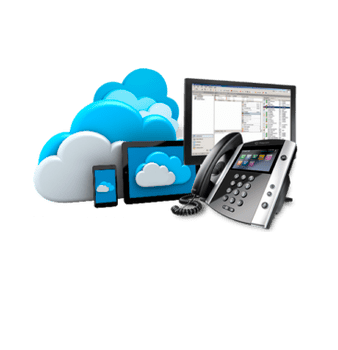 What is a Hosted PBX
Hosted PBX stands for - Private Branch Exchange which is a telephone system that's accessible over a cloud-based IP network. Being cloud-based, access to this telephony solution runs entirely over the internet, allowing savings on hardware and software costs.
There are many reasons you might suddenly be seeing or hearing the name "Hosted PBX" (also known as cloud PBX and hosted VoIP) everywhere. It's quickly becoming one of the most popular voice communication solutions for businesses today, because it cuts down on costs significantly while providing users with a suite of features that traditional PBXs can't compete with.
Hosted PBX is a solution that's managed completely off-site, making it so businesses no longer have to invest in expensive infrastructure, software, and training. It is quickly set up and deployed, and is primarily hands off when it comes to maintenance (thanks to it being cloud-based).
The Benefits of a Hosted PBX
A hosted PBX has a lot more benefits than what people expect from a traditional PBX. That's because there are a whole lot of them to choose from. At a quick glance, here are just a few of the benefits of switching to hosted PBX compared to a traditional PBX:
Hosted PBX Benefits
A lower up-front implementation costs
The ability to route calls to any phone or device
Supports distributed employees
Easily scalable (it grows as your business grows)
Supports a very high call capacity
The ability to add numerous special features
Easily integrates connects with other systems like Salesforce