Introducing Business PBX
Set Up or Upgrade to Hosted PBX and Future Proof Your Phone System. Reduce Costs and Capital Expenditure. Gain Features and Functionality. Improve Business Efficiency.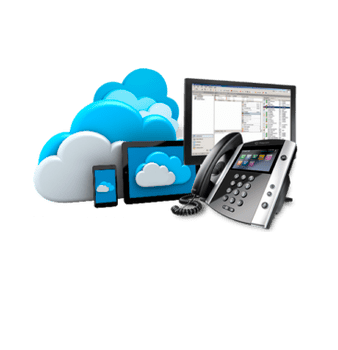 IP Voice offers better convenience & expandability versus traditional PBX
What is IP Voice
IP voice is often known by the acronym VoIP (or Voice over IP). This technology has been around for many years and should not be feared. It simply means that your phone calls are converted to small digital packets of information and sent across the Internet to its destination.

It uses a protocol known as SIP (Session Initiation Protocol) to control the setting up and tearing down of the phone call. At the other end, whether it is a cell phone, landline or even another VoIP phone, the digital data is converted back to an analog signal so you can hear it through the handset.
IP Voice with AFT Comms
There are many options when moving to IP voice. AFT Comms IP Voice can simplify your choices with cost-effective voice over the internet. There's no need for a dedicated private IP network, and you can use any internet provider or access type. You can keep your existing phone system - including your current phone numbers.
Popular features include: Voicemail-to-Email, Hunt groups, Auto attendant, Divert calls to a mobile and one-touch features like Call Hold, Park and Pickup. (These features are included with any of our Hosted Business PBX phone plans, not all VoIP providers offer these inclusions).
AFT Comms provides SIP based IP voice solutions that give you high quality, high availability, voice termination at a fraction of the cost of traditional telephony.
Our voice platform supports a range of client usage scenarios, from IP PBXs to Call Centre Diallers, for both inbound and outbound calling.
Customers have the option of utilising a private connection to their PBX to ensure that both the clarity and consistency of the transmissions are maintained.
Once set up, you control everything via an online portal. If you have an existing ISDN service, you can also manage when you migrate phone numbers. There's a wide choice of plans, devices and extras.