Introducing Business PBX
Set Up or Upgrade to Hosted PBX and Future Proof Your Phone System. Reduce Costs and Capital Expenditure. Gain Features and Functionality. Improve Business Efficiency.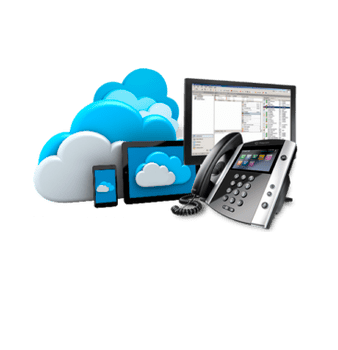 IP Voice offers better convenience & expandability versus traditional PBX
Partner with AFT Communications; Simple, generous and limitless
Our channel partner program is designed to meet specific needs of our partners and is based around their individual objectives. You will have access to a full range of premium telecommunication products and services provided by a range of top tier suppliers, aimed at the small, medium and corporate business market.
What do our channel partners get?
Fantastic commissions! We are always keen to partner with capable businesses and our generous commission structures demonstrate the win/win approach we take to establish long term relationships. We don't just give you one off commission for your sale. Sell once and you will receive a generous commission plus ongoing payment for the remainder of the contract.
Generous up-front and ongoing commissions
When you refer a new customer to AFT Communications, you'll receive a referral commission of their entire first month of fixed monthly fees.
From then on, you'll receive a trailing percentage of the monthly fees, for the life of the customer's account.
Commission percentages are calculated on a sliding scale based on the number of customers you refer, so as you refer more customers, the amount of commission receive increases exponentially.
No on-going support required
Once you've referred a customer to AFT Communications, we provide them with with the same level of service as our regular direct customers. AFT Communications handles all setup, billing, support and management services on an ongoing basis.
While we still encourage our partners to remain engaged with their referred customers, AFT Communications will always be here to provide support when they need it.
Don't leave money on the table!
AFT Communication's Channel Partner programme is perfect for individuals or businesses alike. We understand that whilst you do not want to make telecoms your core business, you may get presented with a Telecoms opportunity that you can't turn away that deal, take it, satisfy your customer and earn revenue to.
Are you interested in a Partnership?
To receive an information pack tailored for your association please contact our Channel Manager or call our sales team on 1300 238 266.
Who are our partners?
Telecom Resellers/ Telco channel Partners
Managed Services Businesses/ Systems Integrators
Hardware suppliers
IT Resellers and Support Businesses
Co-operatives & Body Corp's
Retailers, Pabx suppliers and maintainers
Organisations such as Sporting Clubs, associations and member buyers groups
Web development companies
Why partner with AFT Communications?
Great Support Is our Passion
Telco's in Australia have a bit of a bad reputation when it comes to support. Waiting on hold for up to an hour to talk to someone is, sadly, not an uncommon scenario. AFT Communications is different - our average answer time is under 1 minute, so you can rest assured that we're easily reachable whenever you need us. Give us a call on 1300 238 266 and see for yourself!
AUSTRALIAN OWNED AND OPERATED
AFT Communications is an Australian-owned business with a Local Support Team. We are based on the Gold Coast, Queensland, with our core infrastructure operating in Brisbane.
LOW COST OF ENTRY, LOW RISK
AFT Communications provides our partners an opportunity to enter the highly lucrative VoIP market with very low capital expenditure and virtually no risk. Leverage our investments in infrastructure and innovation as a quick and easy way to start providing VoIP services to your customers today.
WE'RE DIFFERENT
VoIP is our passion, and we listen to feedback regarding our products and services - that's why we lead the way with our impressive customer Cloud PABX portal and unique features. We want to offer the best product to our wholesale customers and their customers.
A BROAD PRODUCT PORTFOLIO
AFT Communications offers a comprehensive range of voice and complementary services. In our years of experience serving the market, our product portfolio has expanded to meet ever-changing demands. Whether you need Hosted PBX, SIP trunking, Virtual Fax, Conferencing, NBN or other related services, AFT Communications has you covered.
COMPETITIVE, SCALING RATES
For established Voice Service Providers who maintain their own infrastructure, AFT Communications provide a competitive and reliable Wholesale Call Termination Service. To discuss minimum call commitments and pricing please contact our sales team on 1300 238 266 or email [email protected]